Concrete Sectional Garages

Swansea, Carmarthen, Neath
Abertawe Sectional Buildings Ltd has over 50 years experience in designing and constructing bespoke concrete garages and sectional buildings throughout Swansea, Carmarthen, Neath and the surrounding areas.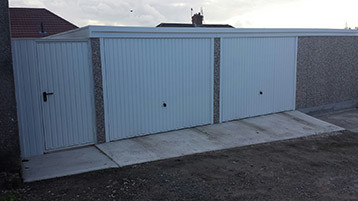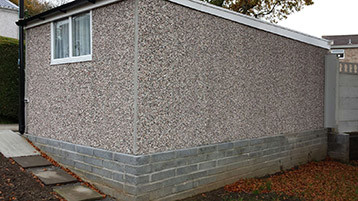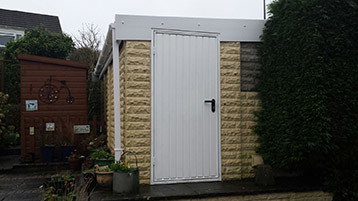 Contact us for more information about concrete sectional garages in Neath, Swansea, Carmarthen and the surrounding areas. Please call Abertawe Sectional Buildings Ltd today on 01792 772 740 or complete our contact form with your details.

Lidget Compton
We have been a Lidget Compton Buildings agent since 1964.
Bespoke Concrete Garages in Swansea
Our family business has been proud agents for Lidget Compton since 1964 and has built excellent bespoke garages, offices and other external buildings for many satisfies clients throughout that time.
Garden Offices
If you need additional office space to be added to your property, our bespoke sectional buildings can be designed and built according to your needs.
Concrete Garages
For a safe and secure space to store garden tools, motorcycles or cars, a bespoke concrete garage offers the perfect solution as well as adding value to your property.
Sectional Sheds
Our sectional garden sheds are perfect for safe and durable storage of bicycles, tools and other equipment.
Storage Rooms
Many households or businesses discover that their premises soon become unable to easily hold the growing number of belongings. Our bespoke storage buildings offer storage areas that are built to last.
Sectional Buildings
Whatever you require a concrete sectional building for, our experienced team will work with your ideas to produce a secure and durable building to suit your individual requirements.
Workshops
For craftsmen, DIY enthusiasts or anyone who requires a working space for commercial or domestic activities, our concrete workshops offer a safe and dry area to carry out your work.
Sectional Building in Swansea
There are many different types of garages that we can cater for; here are a few of the main ones:
Brick Garages
Brick garages can be built in a wide range of styles and designs and can be made to match your house exactly.
Double Garages
Double garages are perfect if you have more than one car, and prefer to keep them safe and protected.
Garden Buildings
You can have a building built in your garden which can be used for anything, including storage, or an office.
Concrete Sheds & Workshops
If you would like a concrete shed or workshop to do your small projects in, then we can help.
Apex Garages
Apex garages can be made to match your housing style, and are great for storage.
Prefabricated Garages
Prefabricated garages are definitely the cheaper option out of the other types of garages, and they are very durable.
Pent Garages
Pent garages are very cost-effective and can match your property well. They are also one of the most popular options.
Highliner Garages
If you have a larger vehicle or need more storage space, then highliner garages are the best option for you.
Bespoke Buildings
If you are looking for a customised building in your garden, then we can help you choose a design, and we'll make and install it for you.
Concrete Battery Garages
Battery garages are a block of three or more garages that are all together. We supply these garages to match your exact specifications.
Lean To Sectional Concrete Garages
If you don't have room for a separate garage, then these types of garages are ideal for you.
How Long do Concrete Garages Last?
Concrete garages are extremely durable and can withstand adverse weather conditions perfectly. As long as you maintain them regularly, the life of the garage will last so much longer and also look in better condition for longer. On average, concrete garages last around 50 years.
How Long do Prefab Garages Last?
As long as your prefab garage is looked after and you keep on top of the maintenance, it will last the same amount of time as concrete garages. This means around 50 years. If you would like to find out more information about our prefab garages, please give us a call today.
Lidget Compton Concrete Garages
Lidget Compton garages are excellent quality, and they have been making these bespoke garages for many years. If you would like to look at some of their garages that we supply and install, please get in touch and give us a call today.
Do you Need a Foundation for a Garage?
This will usually depend on how the foundation is, and what garage you are wanting. More often than not, you will need a new foundation. For more details, please give us a call, and we'll always be happy to help.
Are Prefab Garages Cheaper?
Prefab garages are definitely one of the cheapest options out of all the types of garages we supply, as they are slightly less durable. If you would like a free quote, with no obligations, please give us a call today.
Is Adding a Garage a Good Investment?
Building a garage is definitely a good investment, as it is extra storage space, it will decrease the insurance of your car as it is more protected, and it will add value to your property if you ever come to sell it.
Do I Need Planning Permission for a Concrete Sectional Garage?
You don't usually require planning permission for concrete sectional garages unless you don't use it for domestic purposes. Also, you may need planning permission if the garage is larger in width and height, and takes up a large amount of space.
If you would like some advice on your specific garage, and getting planning permission, and we'll be more than happy to help you and answer any of your queries and questions.
Sectional Garages Near Me
If you're looking for sectional garages around the Swansea area, then you've come to the right place. We provide a wide variety of styles and designs to choose from, and we have years of experience in the industry.
Contact us for more information about concrete sectional garages in Neath, Swansea, Carmarthen and the surrounding areas. Please call Abertawe Sectional Buildings Ltd today on 01792 772 740 or complete our contact form with your details.